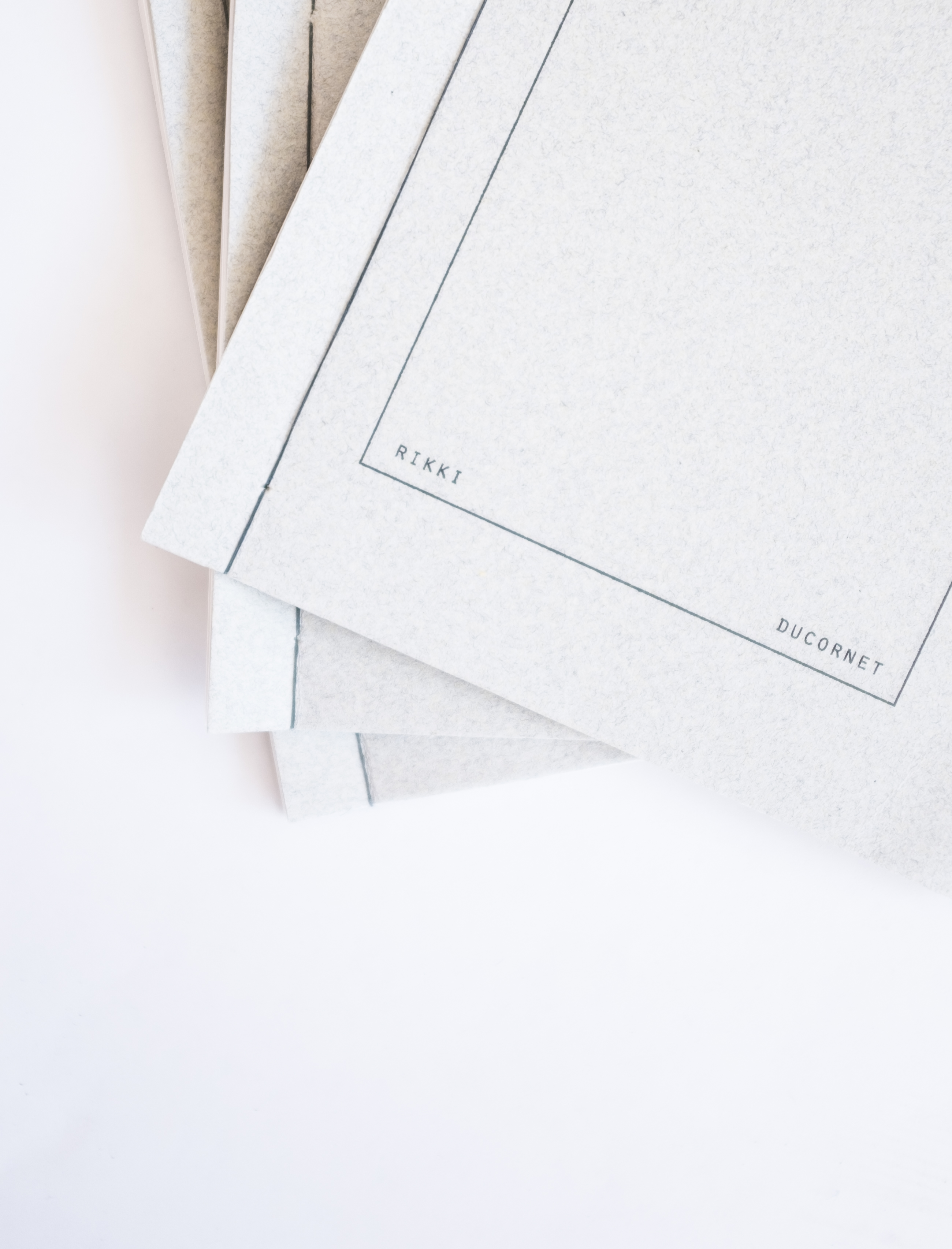 White Quetzal : From Orlando to Nice | Rikki Ducornet
...
Later I walked away unseeing without him.
Now I walk each hour of the days alone and un-
seeing.
Such work cuts the tongue from the mouth.
Yet before it happened
we were all the colors of the rain, we were the
music
of Jupiter's moons in motion
in the infinite reaches of deepest space
our bodies tethered at the heart
suspended
in something as sacred
as water.
...
- excerpt from White Quetzal: From Orlando to Nice
each issue of this chapbook is handsewn + editioned
(limited run of 50)
Rikki Ducornet is the author of numerous works ranging from fiction, poetry and essay writing. A transdisciplinary artist, her work is animated by intermingling with the marvelous, the divine, Nature, Eros and the subversive transcendental capacities of the Creative Spirit. She is a recipient of a Lannan Literary Award and her visual art is in the permanent collection of the Ohio State University Rare Books and Manuscripts Library, the Museo de la Solidaridad Salvador Allende, The McMaster University Museum, and The Biblioteque Nationale in Paris. She has also illustrated books by Jorge Luis Borges, Robert Coover, Forrest Gander, Kate Bernheimer, and Anne Waldman, among many others.
White Quetzal : From Orlando to Nice by Rikki Ducornet
$10 USD + shipping
(please contact hello@evidenceannual.co
with all purchase inquiries)
2019
8 x 5.5 in
Paperback / Stab Bind Variation
English
Edition of 50
Words by Rikki Ducornet
Illustrations by Hannah Petkau
Design + Production by Bretta C. Walker
Edited by Jean-Jacques Martinod
Printed at
The Centre for Expanded Poetics
in Montréal, QC